.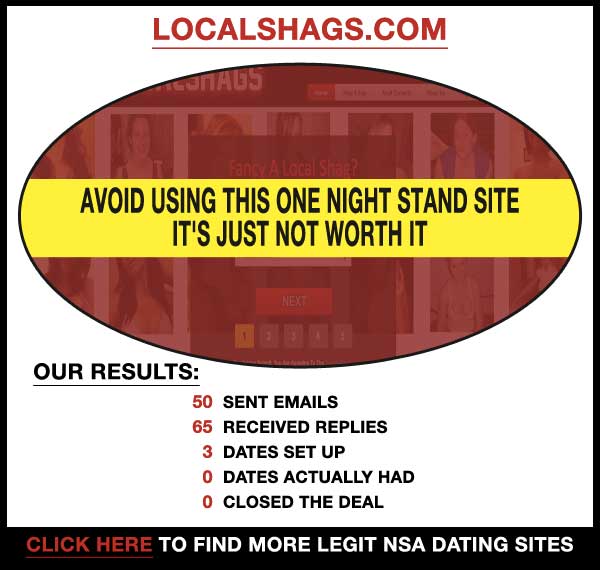 Free casual hookups private prostitute Queensland
I hope they improve that place so they can thrive. You know, there is a legitimate exception. There is a resto in Bacolod who employes dwarfs… Dagul was discovered through that restaurant.
Maybe you are just sick by the time you went to Boracay. Your moods not so appreciative that time. Sorry for the Vendors you mentioned…they are really annoying and I hope the Givernment of the Philippines will do something about the jobless Filipino people. Anna its a fact anywhere in this world little people wont stand much chance in finding a normal job, because of their physical attribute compared to the normal sized people.
For a traveller as what you have claimed , you have a poor hindsight and obviously being snooty for deloping countries and its people. If you are that negative, dont travel to asia, or anywhere else, every place has its own merits and demerits, and so us individuals. Even not meeting you i can deduce you have more negative energy in your body than positive.
Maybe its time for you to settle back in your home and ponder what and where you could get happiness. Read some more valuable books and enhance your mindset.
There is a place in Manila where dwarf throwing is practiced, very funny apparently. If your looking for party and nightlife…. But if you want to just enjoy the beauty Of the place God gave…. Visit other places in the Philippines…. Palawan is nice place to go…. But make sure that its summer cuz u cant enjoy if its rainy days…… Sagada in benguet… Cebu and bohol…… Also in batanes….. Thanks and good write of this place. I like to get here in the future.
As i am also a mindful of advice, look forward to keep in touch cheers JR. Must be a huge nightmare for you dear. What an honest-to-goodness review.
I despise Boracay with a passion. Went once in for three days and that was two and a half days too much for me. Of course I also hate Bali too, for all the same reasons you outlined here except the difficulty in getting to the island. But the vendors harassing your private moment of peace when you are hanging out on the beach is too much, even to me!
My sentiments exactly, the whole article and more! I left Boracay almost 20 years ago and had gone back a couple of times to visit for a few days since.. I hope you get to visit Palawan and other places before they, too, become tourist traps. I am not a big traveler, I have never been anywhere exotic, not have I heard of this island, but this was really interesting to read. Your big smiles in your photos show how disappointed you were in Boracay.
Thanks for the heads up Anna! This is very good info- will definitely be skipping this place. I hate everything touristy so this spot clearly is not for me. I look at it this way. The worst day on vacation is better than a good day at work. Gotta enjoy the warm white sands because the winds of change can shift and you may not be able to do what you do tomorrow.
Hi Anna, this is why I like reading your blog. You are very honest and if the perception is different to the reality then you will make that clear. After reading this all the points you list would make me dislike Boracay too.
Drunken, ignorant tourists, disrespectful people trying to make money by any means from visitors, lack of culture…. I will give it that the beach sands look amazing. Such a shame it is not possible to sit back, relax and take in the amazing views.
I have experienced it when we stayed in Station 2. If relaxation is what you want, you should have stayed at Station 1 or the more secluded Shangrilla Hotel they have their own beach. I have stayed once in station 2 and i hate it. The noice, and the annoying drunk tourists is too much. Since then, only station 1 for me. There you are detached from the party scene. No loud noises, no vendors, and less drunk tourist. You just need to pay more. Im a Filipino by the way, thanks for your accurate feedbacks.
I regularly go to Boracay to relax, and i pity the state that its in. I hope it went viral here to our government officials will take notice. Boracay is a hotspot. Even the locals in Boracay have their own sub-culture already different from another region in the PH. Calling it the worst island when you only experienced it during a peak or super peak season is your opinion and I can understand you may have had a confluence of things happening when you were there.
Everything else will either not measure up or downhill from there. Getting killed for sharing your experience when PH pols get wind of it? This one is exaggerating but some tourists will give weight to it and make sweeping conclusions in their mind. Anna, after the phil tourism officials and politicians spot this article, you will permanently be blacklisted with immigration from entering the philippines.
And if you do make it in, they will probably assassinate you. More journalists and reporters are murdered in the philippines than Russia. Very interesting article, i will keep this advice on my visit to Philipines, instead i think is more worth to visit El Nido right?
Any tours you can recommend to get there? Take tours A, B and C. Each would have its own highlight. Also, do not miss Nacpan-Calitang Twin Beach. But if you have limited time, prioritize tours A and C. You could also ask the boatman to pick the best spots from tours A, B and C.
You might have to pay a different rate though, as tours A, B, C and D are the standard ones. It sounds exactly like my experience in Thailand so thank you thank you and thank you again for the heads up, because after I read so many sugarcoated blog posts about visiting the Phillipines I really wanted to go.
Yeah, skip Boracay if you want to be somewhere quiet, isolated. Yes, just skip Boracay altogether. There are still many undiscovered places here in the Philippines. You may consider going to Batanes or Palawan. However, must admit that Boracay is waaaay too commercialized. But this is the truth though. Because Boracay is just one of the 7, Islands the Philippines have. If you really want to enjoy the Philippines, try going to a virgin island. No hotels, no bars, just you and your camping gear.
Marta, sorry to jump into the conversation, but the Philippines have more than islands, and Boracay is the n. It all depends on what you want. Some people will still like the Boracay vibe, some others will prefer the more quiet Palawan just to name another very famous spot , I visited many Islands in the Philippines because I stayed there for 4 months in a row, and I can assure you that they are still well worth a visit!
Thanks for the insight. I was certainly referring to Boracay in my comment not to Phillipines as a whole! Hell even if I hated my previous experience in Thailand I would give it another shot and visit the north, as everyone says it is completely different than the south.
But I have read so many articles about how amazing Boracay is and from what I am reading here and in many comments below it is far from the truth. I am not crossing Phillipines of my list just because of this article, but I think Boracay will be a place I will skip for the sake of other islands! I especially get angry at the vendors. Having seen these guys in action for so long I can assure you that they have no hope of you actually buying something and mostly just want to get close to you to check you out.
They can be pushy to guys as well, I was there just last month and literally shoved a guy off the path for trying to sell me a selfie stick by putting the dang thing in my face. I felt terrible afterward, and still feel bad about it actually, but at the time I just had had enough — haha. But I would choose Bohol over Boracay any day. Better culture, better people.
Great article and an interesting read — especially as I very nearly went to Boracay on a recent trip to Asia. Which Filipino islands would you recommend?
If you want a 10 visitor per day, research about hundred island in Pangasinan, one of those island can be 1: Thank you anna for the heads up. You went to boracay on its peak season what do you expect?
As a traveller you need to expect the worse and be wise your chosen destination. I think Anna here should book a trip to heaven.
I think you will enjoy the experience more. You should go to museums, churches, temples, or places like that. You should have stayed at the other side of Boracay. If you decide to give the island another try, go island hopping so you get to see other areas and beaches in Boracay. Not mad at you girl the thing is that you need to expect those things you mentioned in boracay because it has been posted several times.
What you did is already plagiarism. Anyway, you should Google LaBoracay. I swore off Boracay ever since. He was trying to preserve heritage sites and was killed for it. My last visit to the place was about 33 years ago. There was no motorized transportation, you ate in the large home on the property you were renting from and your choices were the catch of the day, or perhaps a freshly killed chicken and some bat adobo if someone went hunting at the cave that was rumored to be at the north end of the island.
You were often awakened by local kids knocking at your door offering to sell you a coconut shell full of magic mushrooms that they fresh picked in the cow pastures for 5 pesos.
If you bought them it was common to have the cook make you a huge mushroom omelet to start you day in a most interesting way. And, of course, sunset was not to be missed. Such is the nature of things. The beach was lined with cottages that cost to a night, no electricity.
In the evening, it was difficult to walk along the beach as the path not road was just lighted by kerosene lamps attached to coconut trees. The only noisy place was the Coco something , it is still there because they have generator and loud music.
Water was hand pumped from the ground, and lots of empty spaces. There was even a small swamp in the middle of the island. From there I witnessed how Boracay transformed.
My last visit was 2 years ago and to tell you, I got lost!!! I can not find the place of my friend before!! I like it better in Tawi-tawi not recommended if you are white or fair skinned people. I was there two months ago visiting the Venice of the Philippines when one of my cousins warned us to get out of the place.
We did not stay overnight in the island even though we have relatives there, we went back to the boat before dark. White beaches no nagging vendors. The vendors you can see are those women selling fishes caught by their husbands. There are no noisy motorboats too.
We visited in during the monsoon season and had a great time. In rained every day, but only for a few hours. The rest of the time is was beautiful.
There were crowds, but not as bad as you describe. I live in Iloilo so Boracay is just a 7 hour bus ride away. But then again, when I lived in Hawaii Waikiki was my beach of choice! We are planning our next visit for Valentines Day. I love in rainy season or peak. I love it in rainy season or peak. Waikiki and Boracay are sort of similar with the amount of people and shops around. Filipino redditors agree with you http: I am sorry, but I found this to be a stupid article on many levels.
First is, look at the picture in which the author complains about an over crowded beach, and what you see is a spectacular beach with maybe 20 people. Why will I go to the Philippines to meet foreigners, I want to meet Filipinos. And if you want to get local culture in the Philippines or any country for that matter, you are in idiot if you think you are going to find it in a tourist destination that caters to foreigners.
If you want local culture, head to the mountains or even a fishing village, or a scary place or the churches, or anything, but not to a beach resort reknown for its partying. Boracay is what it is, the problem this author faced was that even though everything and everyone says exactly what Boracay is, the author expected something else. I wanted to meet both — travelers and locals and in fact who I met were annoying vendors and constantly drunken Dutch people.
Not all travelers behave like this, sorry! I was a resident of Boracay for 6 years. Your post just makes me laugh. What makes Boracay beautiful are the locals, the residents and their generous and welcoming nature. There is a damn good reason why I named my blog that. My parents have vacation memberships so we get free accommodation every year.
Even foreign travelers and tourists I have met that have heard about Boracay know about its night life. There are lots of information online, aside from the tourism advertisements, about what to expect in Boracay.
The author had a bad experience and I feel sad for her. Also while I appreciate honesty on a travel blog, you should keep in mind that your voice has weight and you have different audiences so be more careful in your posts. You should have stated both what you liked and disliked about the place instead of focusing only on negativity.
Use valid points and keep it rational. And be more mindful of the words that you use. I agree with this post. She criticized it for being exactly what was described to her. This is what one can call lazy blogging. Wow this blogger has no effing clue what she is on about and sounds like the snobbiest backpacker with the highest expectations. If you want to visit bora on a budget, expect shifty buses and crappie lodging.
Like anywhere pay a little more and be in comfort, like fly to caticlan the closer airport , or if I want to save money, fly to kalibo and hire a private transfer to the ferry port. While my last trip to the island at new years just gone was a nightmare cause it was PEAK SEASON, like anywhere else it was crowded, and generally you would probably avoid tourist destinations at those times.
Canceled and delayed flights are always am issue, I agree that these need to be fixed but having been a victim of these situations, one can only blame poor weather conditions and manila airport. All in all, if you want a good mix of a beautiful beach, good party vibes, decent food and nice accomodation, boracay is the best option.
Trust me other places in Philippines are not quite as fun and the food is shit! I have had food poisoning 3 times bad in the country from local cuisine. Agreed that this blogger just sounds like a frigging whinger who should probably find a new profession. Also, how do you know that I went during the peak season when actually it was a low season. I believe Rachel assumed you are a on a budget since you chose the farthest airport where the plane tickets are more affordable.
The ticket price for Caticlan airport is usually ridiculously high. Anyway, I saw the picture of the sand castles with a date: Dec 20, last weekend before Christmas.
Peak season is from November to May. Remember, most Filipinos are already on holiday during that time and many of them flock to Boracay. Christmas is a big thing in the Philippines and most take long vacations and travel to different islands.
Learn before you also complain! Did you know that for what you are doing you are distroying the life of thousand of people who are hoping and taking there living on the island?
Or it is really on your goal? Your photos clearly show that you were there on Dec 20 — this period is globally recognised as peak season…. You were told beforehand what to expect and yet, you wanted to see something different than what your were told.
Not if they take the comments and turn them into positives. People learn from feedback and how you deal with it determines if you benefit or not.
I have never been to Boracay, but this article is just crazy. I thought the reason for your travel was to know and experience the Filipino culture? And yet here you are complaining about our food, the vendors, and the destination itself!? You shouldve done your research, honey. Bora is known for having the best bars on a white sand beach island, perfect place to relax and have fun at the same time. If you were looking for somewhere to be in the quiet,, ooh definitely not the place for you.
December is obviously not a slow season. In fact, it is one of the busiest season we have. Regarding the food, i should say, Filipinos are good cooks. We have good food there, no bias. If you got sick after eating what they had to offer there, oh wait til you taste one of our favorites — the balot. That would have been funny!!! You shouldve had an open mind of how we do things in the Philippines. I know you just wanted to scream your heart out as a traveler, who have had bad decisions, but yeah.
You were just there for all the wrong reasons at the wrong time. If you wanna go somewhere and just have a goodtime with friends, then maybe Bora would give you another shot and probably be good to you. You were dragging all the bad vibes behind you, which might have been the reason why people there were mean to you.
May the odds be in your favor. The month on it was December, just 5 days before Christmas? This IS peak season, in fact peak season started in November. Anyway, cheers and happy travels. You really are ignorant. December 20 onward IS peak season in Boracay. I recently went there and thought it was a great place.
You cause job losses through the tourists you turn away through such negative, generalizing blog posts. You think that Philippines can build a sustainable tourism business by not delivering the services for which people travel and pay?.
For the long term gain of the Republic of Philippines the short sighted attitude needs to evolve. While the one unscrupulous cousin of the major might make a small profit for Tanduay for themselves for one day, think about what they could achieve by building sustainable business for centuries. Tourists talk and in the same way some tourists might discourage others, when a good experience is delivered, people talk and flock to enjoy.
As a Balikbayan, I think Boracay has what they call high season and low season. If you wanted the Island all to yourself then maybe go on a season that is not too crowded. Plus traveling on a budget trip like arriving in Kalibo with 40something people instead of Caticlan and staying on a hostel with backpackers will surely make you end up with a rowdy group of people.
And having local vendors approaching to sell stuff is so Filipino. I totally agree that the local government has enforce a strict regulation on beach clean up and waste disposal. But to sum up, I always enjoy my stay in Boracay everytime I go. Anna, this is very true and as a resident of the Philippines, I totally agree that Boracay is not the place to be unless you are going to Shangri-la o station 1, only a handful of worthy places and you end up spending more money as it is very commercialized.
I do recommend Palawan and This particular Island called Flower Island as you will be the only one in the beach most of the time. Let me know if u want more details! Another tourist guide who want to offer you something on their own place. I hope that this tourist guide dont drag other tourist destinations down just for their own interest.
Go to private beach like shangrila resort in boracay if you dont want the ventors bother you. Atleast there you dont see vendors around you or crawded place..
Unless if you have a budget.. Boracay is more better than san diego beach.. And im sure you went there pick season.. Its the home of the Philippines heaviest waves, the Majestic waves of Puraran.
Contact me if you wanna book a tour. Thank you for your honest report on this place. I am a retiree living in the Philippines for more than 3 years now. Everyone is always telling me that I need to go to Boracay because it is so great. I go to many off beat places here that are much cheaper, easier to get to, and less crowded so I ask them why would I go?
Their reasoning is that it is the most visited by foreigners. Which is why I would rather go to other places. Thanks and happy traveling. I totally agree with this article about Boracay. I — Westerner lady travelling alone — had the worst time of my life for the exact same reasons..
I was irritated by the local vendors constantly and in my 9 days there , could not ever enjoy my stay for 5 minutes without a vendor staring at me or trying to sell something to me. Even when you say no, they continue their conversation. Absolutely unbelievable arrogance and sexual perversion.
Sir, Maam, Massage and even those who forcefully asking for Tips.. An honest to goodness review. Of course Boracay is a prime destination and obviously a tourist trap, what do you expect?
We still have other unspoiled beaches and other destinations to cater your need just a google away. Expect bashers and haters from sensitive Filipino readers haha!
As a traveler any experience good or bad still counts these are the reasons why every travel is an adventure. I actually just finished writing about how we enjoyed our stay in Boracay. We stayed in Station 3 which is away from the crowd. I will recommend such places that will fit on your personality try to explore beaches in palawan and siargao for surfing. These islands are not populated as what boracay has. Less vendor and shops and locals are good. For us that we need a quite environment and explores the beauty of an island.
Boracay is not for us, its for the people who always gathered in the parties, drinking alcohols etc. Filipino here and quite agree with everything that you wrote. First time I went to Boracay was in It was truly a paradise. No electricity, no restaurants, no vendors, nothing of what you wrote about. When I went back 24 years later, I was shocked with all the commercialism.
From then on, I decided never to go back. Looking forward when you visit other places in the Philippines where you can truly experience fond memories and write about. I think you visited the wrong place in the Philippines. It is less crowded and undeveloped with beaches much more beautiful than Boracay. If I may suggest you can try to visit Calicoan Island, also in the Philippines.
There, you can experience True filipino culture, its an unspoiled island and definitely undiscovered. Your post says it all. Apparently, Boracay is now very commercialized and full of tourists everywhere. True, it may be a good for social place but as a person who prefers to relax and enjoy the nature, this is a no-no. I suggest visiting Palawan. I agree with the Local Guide. Station 1 has more pristine sand with more privacy.
As the huge resorts are in Station 1, they get to maintain their beach front. More vendors, insistent vendors to rephrase, stay in Station 2 and 3 for the simple reason that more shops, reataurants, and foot traffic happens along those strips. I agree with one of those who added a comment before I did, Boracay is what is is. Boracay is unique in that it can cater to the budget-conscious or the big spender and you can find everything you need in a few square kilometers of island.
We always go to Boracay at least twice a year and while what you say about the commercialism the number of tourists and vendors is true, the beach, the shoreline, the surf and the vibe more than make up for it, at least for us it does. For us, there are still so many unexplored aspects of the island to experience and enjoy.
Perhaps next time you can schedule your trip towards the end of May-middle of June End of Summer , or around early to mid-December, right before the Xmas rush. If more seclusion is your thing, then you might also try staying in Bolabog Beach on the flip side of the island instead of White beach. If you ever need a tour guide to show you why this is so, me and my family would love to take you in and show you around. And not just Boracay but also other places in the Philippines Gotta say that I really appreciate you visiting our country a lot!
Thanks for all your tourist dollars! Hi Anna, in my opinion, your experience really was unfortunate. Instead of enjoying the peaceful beach, listening to the sound of the waves, your experience was full of harsh reality. Reading some of the comments, I could only agree with those who have seen Boracay before it became all tourist-oriented. Third, each station had their own category. People go there not really because of what special gift they can find there from Mother nature, but what man has made available for them.
If seclusion and privacy are what your looking for you might try Carabao Island right off Boracay to the North , or Bantayan Island off Cebu. Both are still pretty rural and pristine. A word of warning though, the resorts and accommodations in these islands are, what you might say, lacking in the more advanced creature comforts.
Ah, you were here during the storm. Tsk, thats just bad luck. Usually all the storms have petered out by the time December rolls in. But, getting there is a bit of a bitch, no direct flights and a lot of boat rides. Boracay is still the best beach that is the easiest to get to. Stay in Station 1 and book in Sur or Residencia.
This is sad experience.. It is always crowded during december and summer… For me, Boracay is a place to party and enjoy the beach without taking out the city comfort. Get a quality trip instead. There are lots of good things to say about this island anyway. A good writer shows the good and the bad side of the book. Well it appeared so as you stayed in a hostel and took a kalibo flight.
But then again, it was peak season and prices would be high and rooms and flights booked high. Filipino here, travel junkie with a passion for food — and a constant visitor of Boracay for more than a decade. I go at least 3x a year and is still in love with the island.
Sad to hear about your experience but the route you took was the budget or low cost route. There are ways to make your trip to the island much more pleasant. Take a flight to Caticlan and it will just take a 20 minute boat ride to the island — depends on which resort you stay at, they can have a private boat pick you up Discovery Shores, Shangrila etc.
Staying in these resorts would mean a better location — wider, cleaner and less crowded beach as well. No backpackers, and service is world class — truly Filipino.
If what you wrote was how you experienced the island then I must totally agree with you. If you do decide to give it another chance, please feel free to drop me an email and I will be more than glad to suggest an itinerary to introduce you to the Boracay I know. I am also not a party person. If you want pruvacy with lesser tourists, try a private island in Palawan called Mangenguey Island. It is a little over an hour of boat ride from Coron Island and I swear you will have the peace, relaxation, and privacy you are looking for.
It is too far from the hustle bustles of city life, and electricity is limited only in the morning. My husband and I enjoyed our honeymoon here-it felt like we had the entire island to ourselves any time of the day. You should have visited El Nido Palawan instead, its a tropical paradise and the vibe is completely different from Boracay.
Its a 5 hour trip from Puerto Princesa. The amenities are pretty basic in town with electricity from 2pm to 6am only. There are expensive El Nido Hotels if you want to be pampered. There is no loud party in the beach so you can just relax. Why not go to Guimaras island instead and enjoy enjoy our sweet mangoes?
There are a number of beach resorts there which even prohibits the use of celfones and other gadgets. I have been traveling to the Philippines for many years and have discovered many exquisite places, but have avoided Boracay for exactly the reasons you mention. No doubt the worst place to visit in the islands. Must be a chain…. And I salute you for mentioning these details on your blog so that everyone who visits here will be aware of all these and for the governing people there to at least improve the examples you have stated above.
I would be happy to just have the pristine white beach to ourselves. Maybe your post will help lessen people coming in to the island and foreigners coming in to build business on it so we can get back the pristine beach we once knew. Boracay is not the place for you dear, if u want to enjoy the beach and have peace of mind you should have gone swimming in the beach of siargao, coron or other destination.
Boracay is commercialized and is suitable for those who love partying by the beach. I surmise crowded places are not your thing. Quiet, serene, and truly untouched. Very different from the bustling cities of Manila and crowded beach of Boracay. But it would seem you got what you planned and then are complaining. You stayed in a hostel and I think those do cater to the backpackers.
You complain about that! I counted perhaps 20 people in a perhaps m of beach front. How much space do you really need? The concept of jamming people into a conveyance like sardines seems to me to be very Filipino. I live there about half the year. Go directly to Caticlan. Second, stay south of Station 3. Stay away from the Main Road. If you want to complain about something, there it is. One friend characterized it as typical of any Asian city. All praises to this part of this thread.
I am a Filipino and am proud of the Philippines. Boracay, is now the Number 1 tourist spot in this country being that it has one of the most beautiful beaches. Typically what you can say about a popular mall, a popular restaurant, a popular club. Anything that is popular gets crowded. Since i prefer nature over partying when i travel, i already live in the city so partying stays in that city life i have i avoid Boracay during peak, and super peak season.
People find it weird that i only book my travels during off peak season, but we should know what we want to control during our chosen visit on a certain destination. Truthfully, yes we get the best services when we are willing to pay a high cost on our vacations.
Traveling entails a traveling mind open to experience whether good or bad and be able to write that in their memory as a learning experience. Agin, it depends on the mindset of the traveller. How friendly you were to the townsfolk, and how you would choose to account this experience in your bucket list.
For vacations where i can spend as much, so well yes i enjoy the other side of service. I get of course the most of what i paid for. Every travel you do whetgher backpacking or the other way — are both luxuries of mankind just to be able to experience another part of the world.
If you prefer complaining and being a snob… stay at the confinements of luxurious expensive itinerary though even then there is no assurance you have a terrific experience to remember or write about….
Any educated advice this time? You can even stay in our house for free just a few steps from the beach. These are things that you may have missed and if only you knew them, you may have had a more decent experience. Boracay has 3 major parts called stations. Stations 2 and 3 is pretty much exactly what you described but not all parts of Station 1 is highly commercialized.
If you walked a little further from Willys Rock thats the name of the rock behind you in one of your pictures theres a part of the beach that has no beachfront hotels and restos. Not our fault but nobody really blogs about the boring parts, right? It used to be really really expensive for us Filipinos to fly and go to Boracay and everywhere else and it was just recently when travelling became affordable to us so forgive us for being inconsiderate, rude, and careless.
I can assure you that that is not who we are as a people. Its just that travel ettiquette is still unheard of only because we just started to be able to travel.
You cannot visit any country without finding out about its people and its culture. Yours is a classic example of culture shock. We are a poor nation. Those vendors were not trying to intentionally ruin your vacation. They were just trying to earn a living. Yes it is perfectly ok to feel disappointed but if you knew this was coming, you may have had a different experience. Yes youd still be pissed but youd be a lot more forgiving. I hope you give Boracay another chance and if you do, try not to go during peak season which is march to april and december to early january as there are less people.
I walked along all Boracay — station 1, 2 and 3. Have you been to Calaguas Island or Balabac Palawan? Felt the same way the first time I went to Boracay 8 years ago. I grew up in a coastal island in PH Cebu so my idea of a beach was always serene, wide shoreline where you hear waves and not pop music from clubs.
Saw a lot of cigarette butts by the beach, loud music. Definitely not the typical beach I grew up with. Loved it later on when I managed my expectations already and went there with friends, with the intention of really going to a party beach. I go to Palawan, Cebu or Bohol to experience the opposite ie serenity, relaxation. Boracay is more than just White Beach. Boracay is the best if you go ouside of super peek season. I love Boracay, been there many times and surely come back another time.
I never had such experience as you described. I truly believe, if you smile at people they will smile back at you. Hope you had more luck at other places.
I as well do not enjoy a lot of people and partying. These are our preference, we should not be in a place like Boracay. Boracay has gotten too much attention over the past years, and people there have overlooked people like us, that enjoys nice peaceful place, that prefers beautiful scenery than partying. Also I wanted to apologize to how people treated you there, this things happen even to us, but especially to foreigners.
Few people, nicer and more hospitable, but still, please do take care. Boracay is not a place to go if you want to relax. Go to El nido Palawan and you will have an exceptional experience.
I am Filipino and had lost my trust with my fellow filos. But my recent trip to El nido have changed everything. People from there are incredibly polite and honest, and the place is a paradise. But like all tourist places, consumerism was bound to happen. Did you visit Palawan? Mind you, I am Filipino-and proud. The Philippines has so much more to offer; maybe the next time you visit will be a lot better.
Somehow you tell the truth but for the short period of your stay in the island it will not be enough for you to say that you already know everything about Boracay. I think you are a kind of traveler who only seek for negative things just to have something to write. For your own publicity and congratulation because you have actually get what you want.
My point here is that the island have a lot of things to offer for all the things needed of a tourist like you. If you really go there for a purpose to relax and unwind you could have done it girl but I guess you have other purpose of going there and that is to list down all the negative things and good job!
Your good at it. What we promote is not only a place but also the people we are thought to respect just simply say no and they will not bother you! The beach your in is a place for vendors that they are allowed to sell something you could have go to other beach in the island.
No matter what you say Boracay will still be a paradise. Million of tourist have visit the island not just because of the beauty of the island but because of the people. A piece of advice if you travel always be in your positive aura and everything will be a beautiful experience.
Well I guess the problem is that you are very beautiful I suggest stay away from the beach. Freddie Alviola…The vendors want to be friends? All my tourist friends have been swindled by these vendors not giving back the correct change, pick-pocketed, selling stolen stuff, etc. And they want to be friends??? There you can experience peace and true Filipino culture. Sure the beaches and the water may be gorgeous but the people definitely make the place.
If you ever decide to visit again I would recommend Palawan or take a trip North join a hiking group and climb Mt. Pulag maybe go swimming at underwater river inside the caves of Sagada and check out the cool hanging coffins at the face of a cliff. You can also go to Banawe Rice Terraces and go on an adventure to find the amazing waterfalls for a nice swim.
We spent the night with the locals and we told stories around a bonfire while watching the fireflies drinking hot cocoa. I can show you some pictures from my trip if you want.
Only went to Bohol and Cebu. I happen to agree with Anna. Furthermore, if you like to sound smart or perhaps your opinion be respected do not type in all caps. Boracay was once listed in the top 10 resorts in the world. I have been to wonderful beaches and resorts in the Philippines and many other countries. There are many positives on Boracay.
The people generally are quite good to deal with and I found them very polite. I must say I am immune to the hawkers having been in the Philippines on and off for 30 years.
There appears to be almost full employment and little numbers of beggars. I was looking to buy an article I could not find and 2 masseuses asked me what I was looking for.
When I told them one offered to take me around to see if she could find a shop with the item I wanted. She did not ask for anything, however, I gave her something out of respect for the kindness..
This is the Philippines I used to know. I have seen over the last 10 years a growing level of disrespect from may aspects in the Philippines especially the people who carry bags and expect payment. Restaurants are overpriced and hotel accommodation is not cheap.
If I compare prices with Phuket Philippines does not go anywhere near competing. Phuket enjoys 10 million or more tourists a year and has a great beach. Bohol is fantastic and you have choices. Cebu has excellent beaches.
Palawan also and so friendly there. The nature or Boracay is not so good.. I really did not enjoy it and could not wait to leave. My disappointments were the beach, second rate at best, the activities like parasailing done 2 km away so you cannot see your family or friends enjoying it. Limited activities and a dangerous stretch of water near the Port end of he main beach.
Boracay for a long time was at the top of my list of places I did not want to go to but I had no choice since my Filipino family booked the Christmas holiday there for a week without asking me. Accept and appreciate your destination for what it is. Cliche, but, next time you travel, keep an open mind. Next time you write, toss in both good and bad. But then, you are right. Tbh, Boracay is not what it used to before, maybe you could visit other islands and places where there are few tourists such as el nido, anyawangin, enchanted river, etc.
Hey you still have 7, islands to visit and explore. Filipino here, and i agree with you on Consumerism destroying the island. You were grouped with other tourists under southwest tours and you complained that there were kids who played loud music without any regard for anyone else. But there are places on the island that kept the Filipino culture intact.
You may have just missed it. Regarding the mermaid swimming thing though, you said that there were to e-mails sent to you. Though I do understand that following the latest email would have been the right call, however, you may not have been the only group that they had a schedule with. It never hurt anyone to ask. Not a hundred percent sure about that though, some may have been slapped. Next, the local vendors are indeed annoying. Well, knowing that Boracay was a top tourist attraction in the Philippines, of course, there would be a lot of people on the island.
However the government is doing the best that they can to preserve Boracay. There are hired people assigned to clean the beach at dawn and during dusk to keep it clean. There are also municipal ordinances prohibiting drinking and smoking outside the coconut trees as markers so anywhere further than those trees towards the beach is a no smoking, no drinking site. But like I said, I do respect your opinion and your post is correct.
Sad but true but you should have read more. If you really wanted a quite place where you can relax and enjoy the beach there are other sides of boracay you can stay in but it will be a little costly.
Next time go to Palawan or go to Bohol. Boracay is always crowded. It is not a beach where you can go alone and be peaceful. But Boracay is a very beautiful beach next time bring friends!
Was planning to go to boracay with some of my close friends this upcoming summer, but hearing rumors about the beach overcrowded is somewhat true after-all how disappointing, well i could somehow tolerate the vendors and say pass, but i really have no patience when it comes to transportation which is one the things i must say is very important in a trip, maximizing your time and energy not wasting it on bad vibes while on your way to the destination this review simply summarizes everything thank you for informing us.
You knew from the start that a big part of Boracay is commercialized; non stop parties, big establishments and excited tourists. So why do you need to diss these people for trying to make the most out of thier vacation?
Why do We bash things that is not aligned with our lifestyle choices? There are lots of serene spots and beaches in boracay away from the mainstream scene perfect for relaxation puka shell beach, balabag, Shang hotel etc. You book a cheap hostel and, of course, you complain about that too. There will always be glitches when we travel but to whine like a kid about every little detail is not what seasoned travelers are about.
Just ignore the butthurt Filipinos. Never going back that shit hole again. Instead of just minding your Buisness? This post is dumb and offensive in more ways than one. Contact them to find out if they can help with your matter. Queensland Law Society can refer you to a specialist private lawyer for advice or representation. Bravehearts provides counselling and support to children, adolescents and adult survivors of child sexual assault, as well as their non-offending family members.
Zig Zag Young Womens Resource Centre has counselling, support, information, referral and other services for young women 12 to Brisbane Youth Service helps young people to find and maintain appropriate housing, address physical and mental health issues and establish successful relationships and support networks.
Family Planning Queensland has reproductive and sexual health services for women across Queensland. Queensland health sexual health clinics have a listing of sexual health clinics across Queensland. Indigenous youth health service has a range of services to address the health needs of homeless and at risk Aboriginal and Torres Strait Islander young people aged years.
Child Safety After Hours Service provides 24 hour statewide services for after-hours responses to child protection matters. Translating and Interpreting Services TIS provides a range of support services for people from non-English speaking backgrounds including phone, face-to-face and document translation services. This service is available 24 hours a day, 7 days a week.
Respect Inc is a non-profit community based association of past and present sex workers focused on the rights and wellbeing of sex workers in Queensland. Main Content Anchor Prostitution and sex workers There are specific laws covering prostitutes and other sex workers and their clients.
Was this page useful?
You should have visited El Nido Palawan instead, its a tropical paradise and the vibe is completely different from Boracay. A good writer shows the good and the bad side of the book. You are very lucky you get to see the beauty of the world. If more seclusion is your thing, then you might also try staying in Bolabog Beach on the flip side of the island instead of White beach. The answer is near nought. I asked him how he managed.
MEET GIRLS FOR SEX LOCAL HOOK UPS NEW SOUTH WALES